NEXT YEAR WE WILL BE BACK IN SAN DIEGO. JUNE 23-28, 2024
HOST HOTEL, SAN DIEGO MISSION VALLEY MARRIOTT.
8757 RIO SAN DIEGO DRIVE. SAN DIEGO CALIF. 92108
NEW FOR 2024
WE WILL BE CHECKING WRIST BANDS FOR ALL SPORTS. if you are competing in a multi-day event, you must have a wrist band by the second day.
YOU MUST CHECK-IN AT THE HOST HOTEL AND PRESENT YOUR OFFICAL FIRE DEPARTMENT I.D. CARD.

FIREFIGHTER SUMMER GAMES HISTORY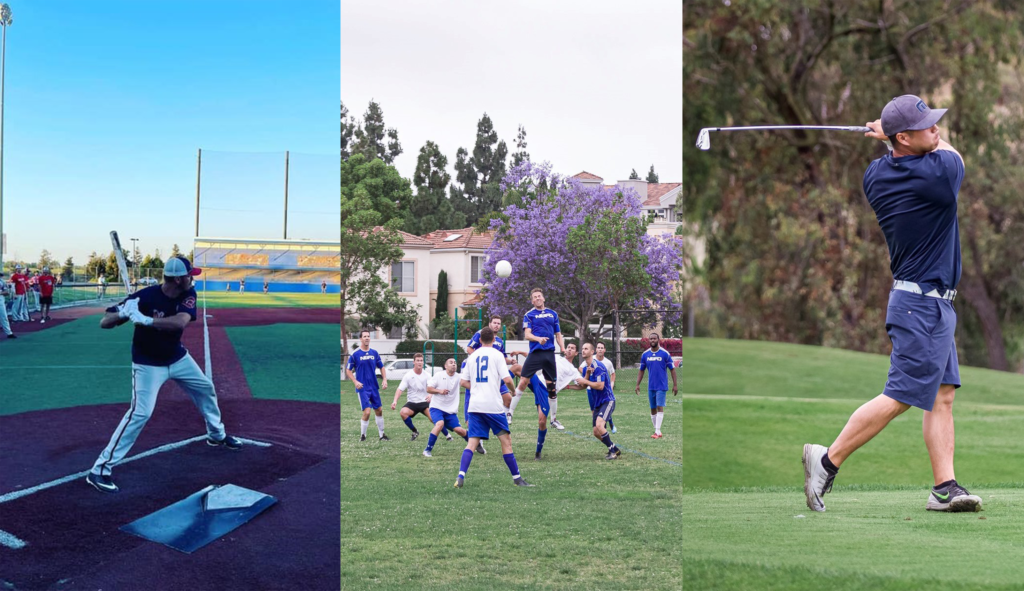 The Firefighter Summer Games began in 1972 as an opportunity for all California Firefighters to get together in friendly competition which promotes physical fitness and provides an informal forum for exchanging ideas. Throughout the years, the Summer Games have been held in Oakland, San Francisco, Los Angeles, Davis, Irvine, Santa Clara, San Jose, San Diego, Palo Alto, Bakersfield, Santa Ana, Ventura, Concord, Sacramento and Livermore/Pleasanton.  The games are governed by the California Firemen's Athletic Association, with a local association bidding to be the host and bring the games to their community. The Games consist of several areas of competition which are all included in the events section of this website. Let's take a look back and see the list of Host Cities over the last 51 years:
SUNDAY-THURSDAY, POOL SIDE HOSPITALITY 5-7 PM. TUESDAY NIGHT, FAMILY NIGHT, FREE DINNER TO ALL REGISTERED ATHLETES AND THEIR FAMILIES.  STARTS AT 5PM, HOST HOTEL.
HOST CITIES FOR THE OLYMPICS
1972 SAN FRANCISCO
1973 L A CITY
1974 OAKLAND
1975 NEWPORT BEACH
1976 SAN FRANCISCO
1977 LA CITY
1978 SAN MATEO CO.
1979 ORANGE CO.
1980 U C DAVIS ( SAN FRANCISCO)
1981 U C IRVINE
1982 SANTA CLARA CITY
1983 U C IRVINE
1984 SANTA CLARA CITY
1985 U C IRVINE
1986 SANTA CLARA CITY
1987 U C IRVINE
1988 SANTA CLARA CITY
1989 U C IRVINE
1990 SANTA CLARA CITY
1991 SAN DIEGO
1992 PALO ALTO
1993 BAKERSFIELD
1994 PALO ALTO
1995 SANTA ANA
1996 SACRAMENTO
1997 VENTURA CO.
1998 CONTRA COSTA CO.
1999 SANTA ANA
2000 SACRAMENTO
2001 SAN DIEGO
2002 LIVERMORE/PLEASANTON
2003 VENTURA CO.
2004 SAN JOSE
2005 CHULA VISTA
2006 SAN JOSE
2007 SAN DIEGO
2008 PALO ALTO
2009 ANAHEIM
2010 SANTA CLARA CITY
2011 NEWPORT BEACH
2012 PALO ALTO
2013 SAN DIEGO
2014 SAN FRANCISCO
2015 L A CITY
2016 FREMONT/NEWARK
2017 SAN DIEGO
2018 SAN DIEGO
2019 SAN DIEGO
2020-21 NO GAMES
2022 SAN DIEGO
2023-San Jose/Milpitas

2024-SAN DIEGO